Born 15th March 2000 Weight 2.710 kilos (6lbs)


On 12th February 2002 I had my first hair cut, aged 23 months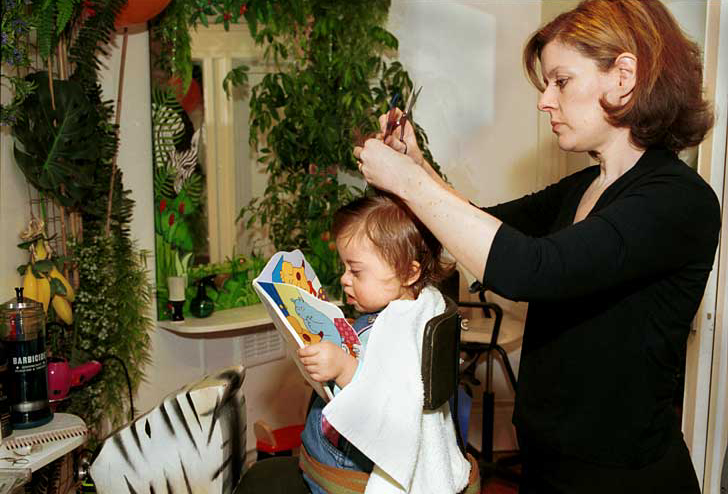 Above: Me on "safari" at Mini Kin Kinder Salon in Muswell Hill having my first hair cut and reading my favourite book as my hairstylist Carol snips away. My Mum would like to thank all at MiniKin Salon for making my first hair cut session so easy and fun for me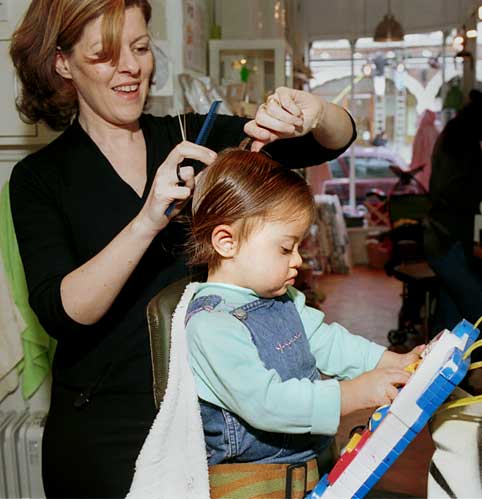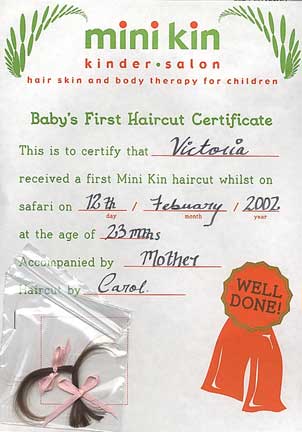 Carol gives my locks the latest style at MiniKin Kinder Salon where they give you a certificate for your first haircut. I like going to the salon!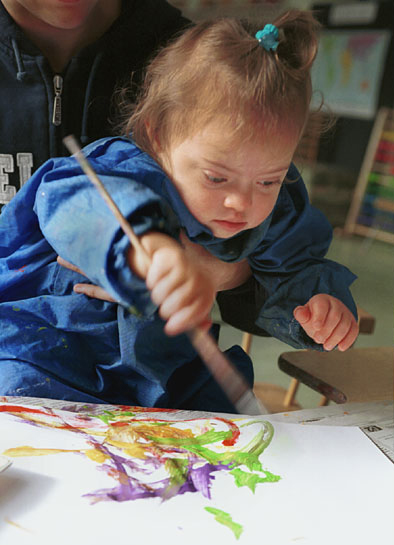 The first real painting that I did using different colours and shapes. I did this at Palace for All.
I liked the paint as it tasted nice and went everywhere, but the paper got covered with some and many people thought it was as good as a Pollock, what ever that is!
I liked being an artist and practiced on my parents walls when I got home.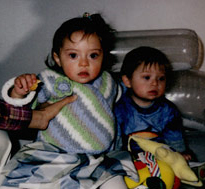 Me at my friend Francisco's
1st Birthday party on 9th Feb.
He is doing very well now as
you can see in the pic his Dad
took of us.
Me in Brazil
My second Birthday
Me at MiniKin Hair Salon, my first haircut
My 1st Birthday
Me at physiotherapy
Me at 8 months old in red
Me at 6 months old in a new dress
Me at 5 months old riding a rocking horse and with my friends.
Have a look at the first page I had with me a bit younger aged 2 weeks.
Click here to see more of me in the hospital when I was born
Click here to see me at my aromatherapist!!
Click here to see me at my first party
Me with Father Christmas
All my love, Victoria
my email is victoria@campos-davis.co.uk
if you want your own web site contact my dad because
that's what he does. richard@campos-davis.co.uk
My Dad's web development company, WEBORG
Campos & Davis Photos site, have a look at what my parents do